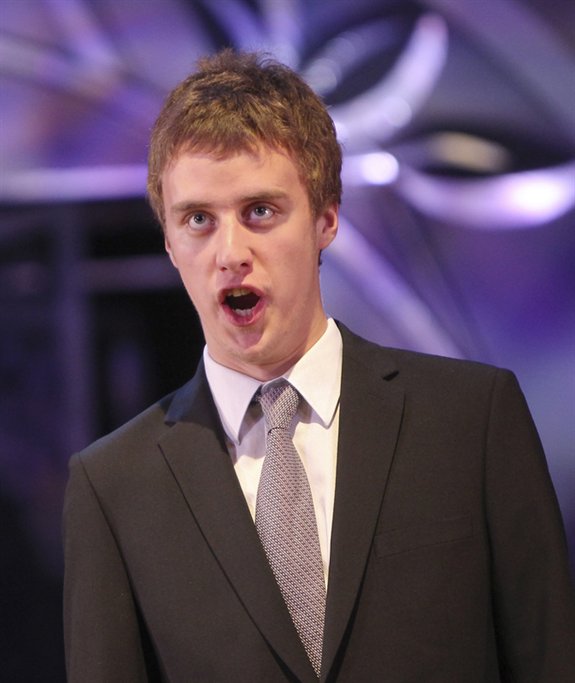 On 29th of August at the Tallinn Chamber Music Festival gala another Marje and Kuldar Sink prize "Young Singer 2017" was given out, which was won by Raiko Raalik.  
The 24-yearold bass is currently studying at the Voice Department of the Estonian Academy of Music and Theater at the 3rd course (assist. Prof. T. Tampuu) and he has already obtained several outstanding results including the National Vocalist Contest Grand Prize.
Mari-Ann and Tunne Kelam are giving out a reward since the creation of the festival in 2004 thus acknowledging young musicians. The laureates of previous years include among others Priit Volmer, Rene Soom, Oliver Kuusik, Kristel Pärtna and Pärt Uusberg etc.
The highly successful festival ended yesterday at Tallinn Town Hall, where EUYO NORTH SEA ENSEMBLE performed thanks to the support of the European Commission in Estonia.
A fantastic finishing chord was given by the piano trio Hemeis, which consists of Estonia's top musicians Sigrid Kuulmann, Andreas Lend and Ralf Taal.
9 concerts took place in the context of the festival, which has been awarded with the European quality label and the organizer, PLMF Music Trust, is particularly happy about the concerts' high quality and of course about the tremendous success among the audience.
PLMF had a special honor to celebrate the Republic of Estonia's ceremonial centenary with the festival!
We would like to thank all the supporters, sponsors, performers and of course the audience!
Picture by: http://www.ohtuleht.ee/497898/estonias-otsiti-noori-ooperitalente-ma-paris-lopuni-ei-saanudki-laulda